Most of the students go to government universities for pursuing their PhD program. 
Here at Discover Spatial we have tried to find out best private universities to do PhD
 program which have excellent research facilities and market value.
1.Birla Institute of Technology (Mesra), Ranchi
Established in 1955 by the visionary-industrialist Mr. B.M. Birla, it is today one of the most premier engineering destinations in India with sprawling fully residential campus of 780 acres . BIT Mesra was first in the country to establish a department dedicated to Space Engineering & Rocketry way back in 1964.BIT Mesra is one of the oldest private institution which started courses in GIS and Remote Sensing way back in 1997.Department of Remote Sensing is now a FIST-DST sponsored department and is also SAP (Special Assistance Programme) supported by UGC. The Institute has excellent infrastructure  and qualified faculty for research purpose.
Some of the ongoing research Project = CLICK HERE
BIT MESRA WEBSITE
2.International Institute of Information Technology|  Hyderabad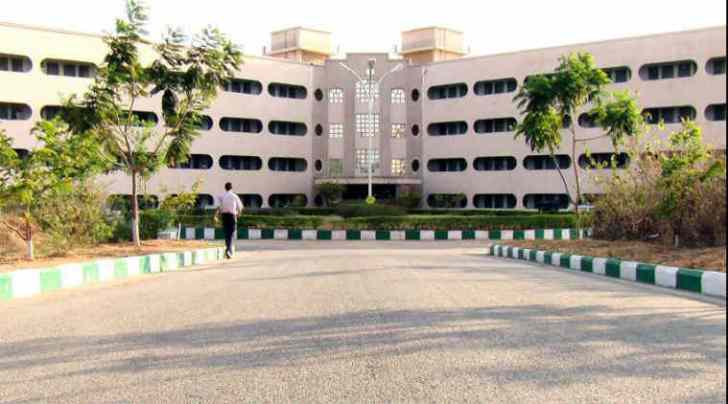 International Institute of Information Technology, Hyderabad (IIITH) is an autonomous university, founded as a not-for-profit public private partnership (N-PPP) in 1998, and is the first IIIT in India under this model.
Centre of " Lab of Spatial Informatics" was setup with an aim to provide for a platform for combining the strengths and progress in the Computer Science and IT fields related to the spatio-temporal domains and build domain expertise and applications in the various disciplines related to it, ranging from the natural to social sciences.
Website
3.Symbiosis Institute of Geoinformatics- SIU Pune

SIG Pune came into existence in 2004 under roof of symbiosis family to provide education and training for  growing demand of professionals equipped with GIS and Remote Sensing technologies. The institute has excellent industry interface and placement records. Over the years SIG , Pune has now evolved  as research center to carry out various research work and pursue PhD in GIS and Remote Sensing.
SIG PUNE
4. NIIT University
NIIT University as the name suggests is part of NIIT group . ESRI India established in 1996 is a joint venture of NIIT technologies and ESRI Inc USA. ESRI India is one of the leading GIS technology solution provider company in India. The university having advantage of industry link ups with ESRI India has excellent curriculum and research facilities to carry out research work and pursue PhD programme.
NIIT University
Amity Institute of Geo-Informatics and Remote Sensing|Amity University- Noida
AIGRS is part of the Amity group , Noida offering both part time and full time PhD program . The institute has good experienced faculty and undertake various research work sponsored by Govt Depts like DST.
AMITY GIS
Cheers !!
Discover Spatial
Please leave a comment and feedback.
If you like the post please share on your Facebook